Revolutionary design. Hybrid performance.
Welcome to the revolution. The Tucson Hybrid is not simply an evolution of its predecessor, but a full-blown design revolution. Leading the way in progressive design, it also offers state-of-the-art smart tech and a hybrid powertrain that takes you farther using less fuel.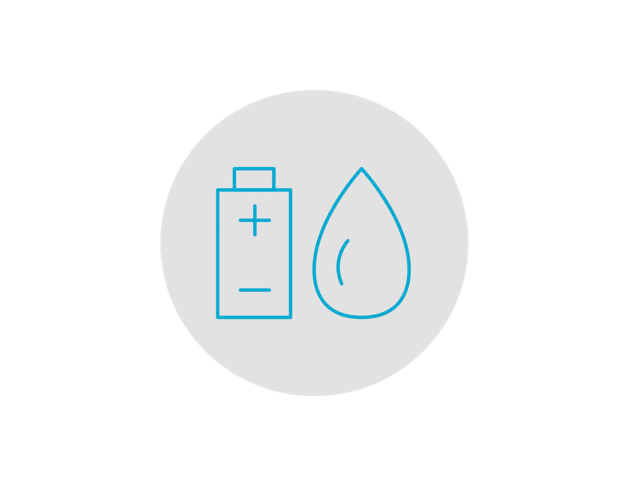 Hybrid Power
Developed to reduce fuel consumption without compromising on being fun to drive, the new hybrid powertrain delivers a combined output of 230 PS and 350 Nm of maximum torque.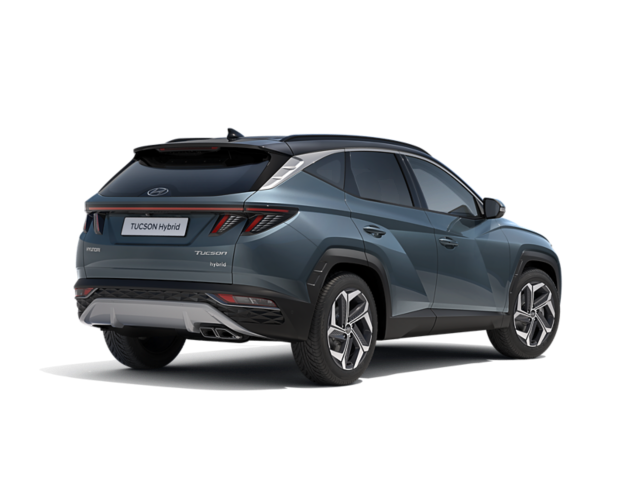 Cutting-edge SUV design.
Taking modern aesthetics to the next level, its chiselled surfaces and dynamic lines put the All-New Tucson Hybrid at the cutting-edge of SUV design.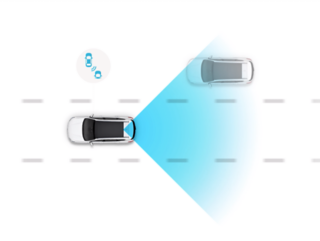 Best-in-class safety.
Enjoy even more peace of mind with best-in-class advanced driver-assistance systems and an active safety package with a range of innovative features.
What's a hybrid?
The Tucson Hybrid is equipped with both a petrol engine and an electric motor: a so-called full-parallel hybrid drive system. They work together with the support of a 1.49 kWh lithium-ion polymer battery to deliver maximum efficiency and inspiring performance. The hybrid powertrain switches seamlessly between the petrol engine and the electric motor - sometimes utilizing both at the same time.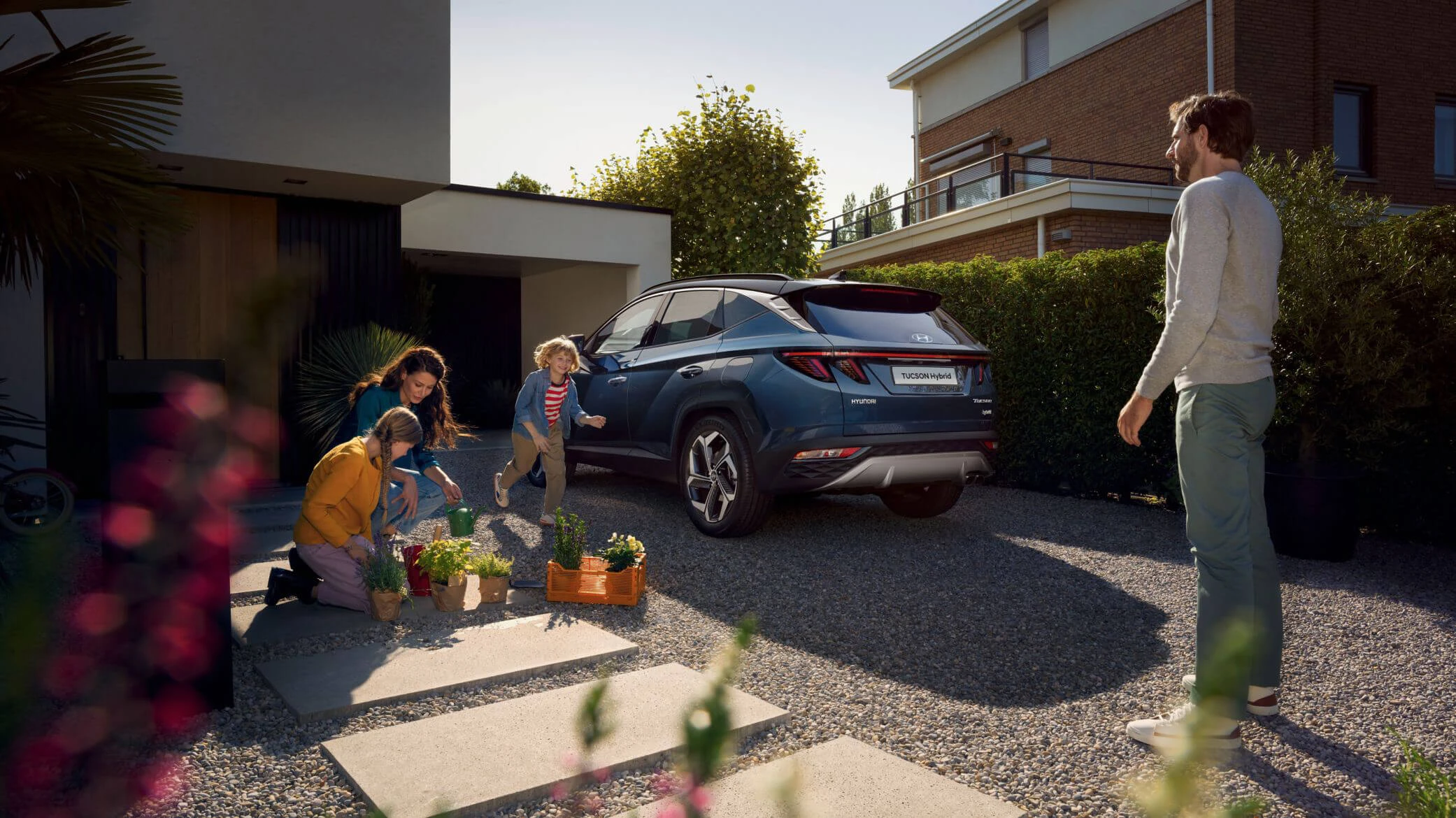 Connectivity.
Enjoy cutting-edge connectivity on the road wherever you go.
Convenience.
Versatile and connected, Tucson is also big on comfort and convenience.
Safety.
Discover best-in-class safety features and advanced driver-assistance systems.
Future-proof engine technology.
All newly registered Hyundai Tucson petrol engine models in Europe meet the Euro 6d emission standards.
5-Year Unlimited Mileage Warranty.
Like every Hyundai, the Tucson Hybrid is built to the highest possible quality standards. And we back that quality up with a 5-Year Unlimited Mileage Warranty so you can enjoy the things you love in life, without having to worry about your car. On top of that, the high-performance lithium-ion polymer battery is warranty protected for 8 years or 160,000 km, whichever comes first. Enjoy the extra peace of mind that one of the industry's best warranties gives you - standard.