Next level hybrid style.
Refreshed and reimagined, the Kona Hybrid is taking the award-winning sculpted lines and stylish edge of its predecessor to the next level with fresh new design enhancements backed up with the latest smart tech like cutting-edge connectivity and safety features.
Highlights.
Thanks to its innovative hybrid powertrain, the Kona Hybrid combines head-turning good looks with exceptional fuel efficiency. Refreshed with sleek new design features and the latest smart tech like cutting-edge Advanced Driver Assistance Systems and intuitive connectivity features, this versatile SUV takes you farther in style – using less fuel.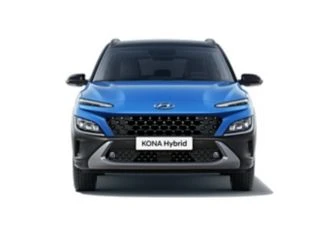 Design.
Bold, progressive design updates give the Kona Hybrid a more streamlined, athletic look while still keeping its robust SUV signature and unique style.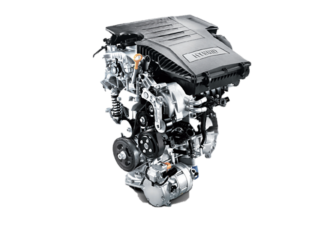 Excellent fuel-efficiency.
Nobody said that lowering emissions had to be boring – the innovative hybrid powertrain delivers exceptional fuel efficiency and thrilling performance.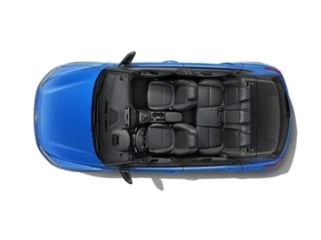 SUV versatility.
A compact SUV that doesn't compromise on space, the Kona Hybrid offers plenty of room for both passengers and cargo as well as improved trunk capacity.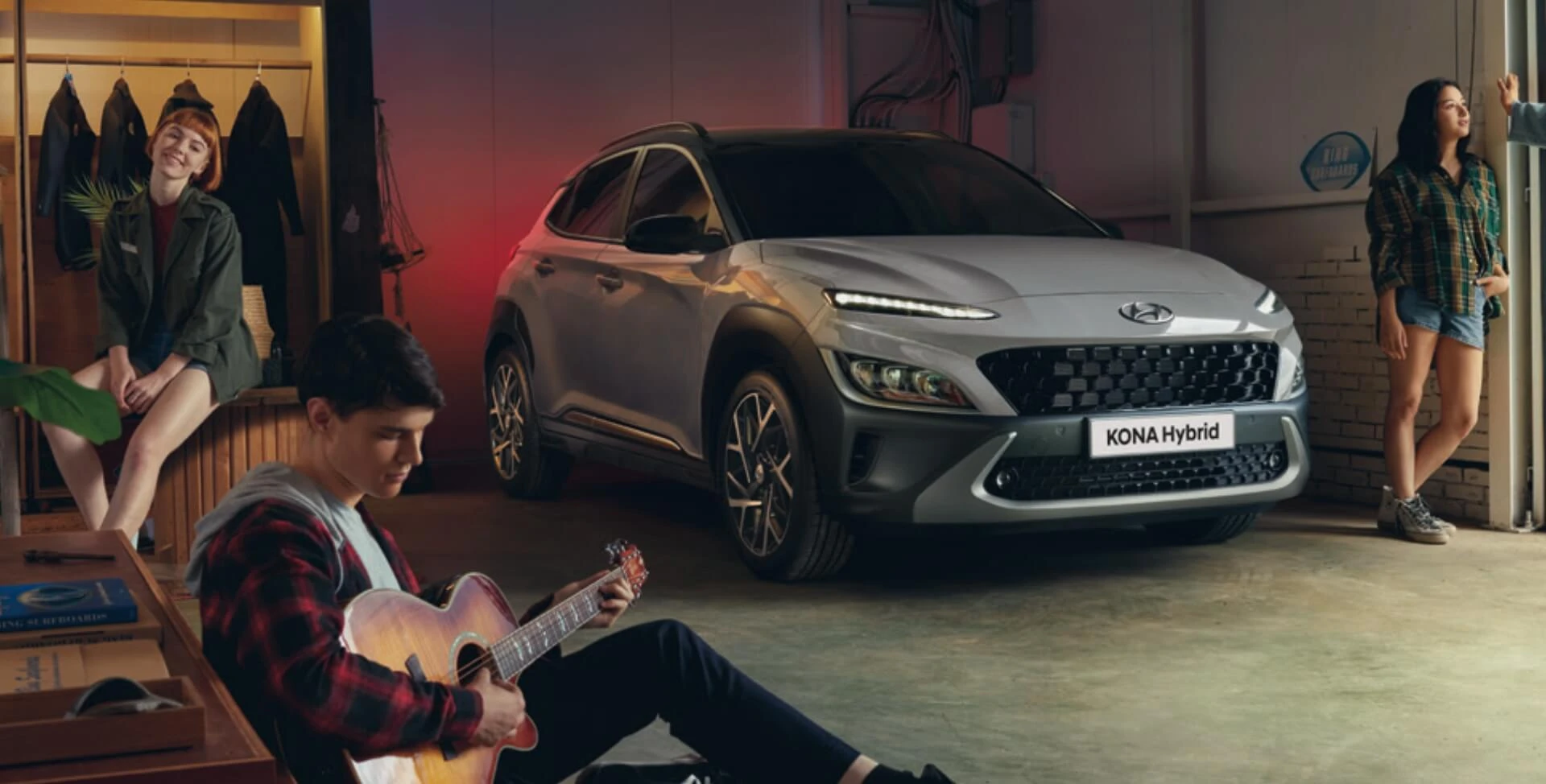 What's a hybrid?
The Kona Hybrid is equipped with both a petrol engine and an electric motor. They work together with the support of a powerful battery to deliver excellent fuel economy and cut down on emissions – switching seamlessly between the conventional engine and electric motor, sometimes using both. And as part of the regenerative braking system, the electric motor also helps slow the car while charging the battery.
5-Year Unlimited Mileage Warranty.
Like every Hyundai, the Kona Hybrid is built to the highest possible quality standards. And we back that quality up with a 5-Year Unlimited Mileage Warranty so you can enjoy the things you love in life, without having to worry about your car. On top of that, the high-performance lithium-ion polymer battery is warranty protected for 8 years or 160,000 km, whichever comes first. Enjoy the extra peace of mind that one of the industry's best warranties gives you – standard.